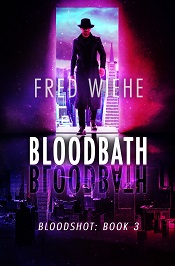 Bloodshot, Book Three | ​Book Series | Novel | Adult Fiction | Science Fiction-Horror | Raven Tale Publishing

ISBN: 979-8845692580

Paperback/Kindle E-Book
BUY NOW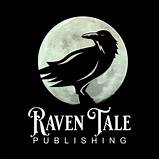 After being shot, left for dead, and dumped into a parallel dimension by the universe-hopping murderer and drug dealer Wyatt Kole, SFPD Sgt. Randy Dexter survives and makes a life for himself among strangers with familiar faces. With Captain Sean McGrath's help, he is back on the force, and within three months promoted to lieutenant. He's also dating Gemma, the girl whose murder he was investigating in his former life. Here in this reality, she is alive and well. Although she still works with the Wyatt Kole of this world, she has broken romantic ties with the physicist. Life is good. But that's all about to change.

People are suddenly turning into flesh-eating, bloodthirsty cannibals; the psychotropic drug Bloodshot has somehow stalked him to this new dimension. Has the Wyatt Kole of this world followed in his counterpart's footsteps or has another Kole come to this universe, bringing murder and mayhem with him? Either way, Gemma's in danger.

Dexter and McGrath race to Kole's but what they find is even more horrifying than they expected. Kole—not Gemma—is the one lying on the kitchen floor, shot and bleeding out. A portal to another universe is still open, and the murderer is making good her escape, a murderer with the face of the girl Dexter loves but now with a look of insanity in her bleeding eyes. As Gemma steps through the portal, she turns and fires, wounding McGrath. The next instant she disappears. And within that same instant, before the portal can close, Dexter follows. To somehow save Gemma from the effects of a new and even deadlier strain of Bloodshot, he must navigate a sea of familiar strangers. But can he save her? The only other alternative is to kill her, for she must somehow be stopped. Because in her wake is a bloodbath of half-eaten corpses.

REVIEWS:

Coming Soon!